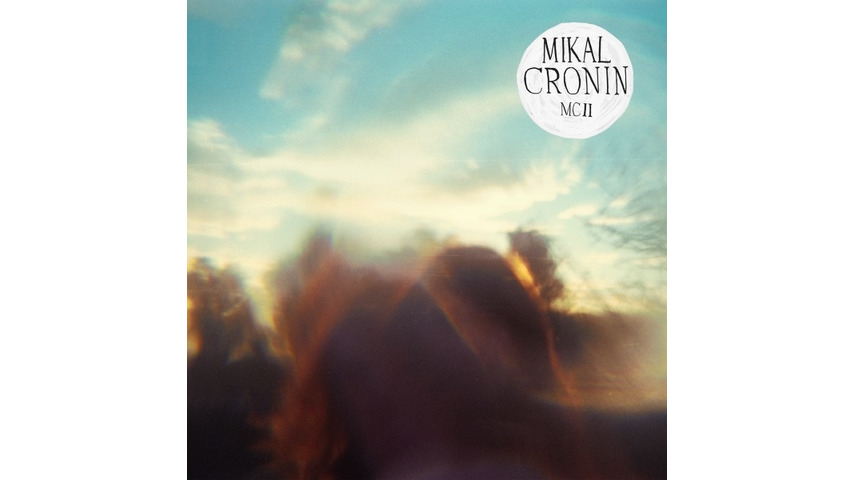 Every so often I hear an album or a song from someone that I had never heard of before, only to discover that they are not only well known, but well regarded as well.  That is very much the case with Mikal Cronin.  Apparently, he has been floating around the San Francisco garage-punk scene for a while… playing in other bands and with his long time friend Ty Segall (whom I've never heard of either), who appears as a guitarist on MCII… but I had never heard anything of his until last month.
That last statement isn't entirely true… I had heard a couple of his songs prior to last months release of MCII, but that was on NPR's All Song Considered as well as their Austin 100 compilation that I suggested to all of my readers prior to SXSW… but I didn't connect the dots from the songs to the artist and back to the songs.
What did finally connect the dots for me was, again, an A rating from The A.V. Club.  I read the review a day or two after the release of MCII, his second album, and immediately downloaded it on iTunes… I can't get enough of this album.
The first track, Weight, begins with a piano and vocals (I've included a live video at the bottom)… something seems almost soft and soothing about the track, until 45 seconds in, the distortion kicks in.  This is not a hard pumping album by any stretch of the imagination, but his particular brand of power-pop hits the sweet spot for me, and manages to float somewhere between straight up garage band punk and some 60's era, Beatle-esque sounding pop.  In fact… so much of this album reminds me of something else that I had to stop myself from constantly hearing other songs as I was listening to this album… but ultimately, Cronin has managed something very original while at the same time looking back to what must be his influences.
At times I hear a massive George Harrison influence, such as on Peace of Mind… while at other times I can hear Green Day in the sixth track, Change (video below).  Throughout the whole of the album I'm reminded of one thing or another… but at no point is this anything other than an incredible collection of Mikal Cronin's music.
The first three tracks in particular stand out to me.  Beginning with Weight, followed by Shout it Out (the song that was on the Austin 100 compilation) and Am I Wrong… these three songs set the tone for the remainder of the album, of which there is not a single track that I don't love.  Cronin harmonizes with himself beautifully throughout while mixing in various layers of other instrumentation; the aforementioned piano, violins, and other percussion, while always leaning very heavily on a very clean sounding guitar with various hints of distortion.
I honestly don't know what more to say about this album… every song makes me happy… this is simply a fantastic summer album that feels light and breezy, yet manages to convey enough emotion through the searching lyrics, many of which  making very simple statements with very difficult responses such as, Am I Wrong and Don't Let Me Go.
There is a beauty to his music that belies the idea that this is some trivial garage-punk performer… so much of the other reviews I've read in the last month have all dug into his past relationships with other bands and musicians as opposed to discussing the music.  This is where knowing nothing about the person allows me to simply appreciate the music… and I absolutely appreciate every moment.
I look forward to hearing where Mikal Cronin takes his music… now I just need to give his previous album a listen.
I feel that weight often,
Cornelius J. Blahg